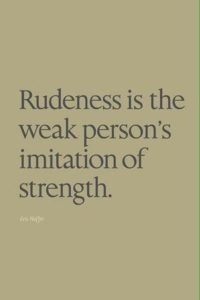 Over the weekend one of my team members was responding to a lead that came in on one of my listings.
Our first red flag should have been that he was calling after 6 pm on a Saturday evening requesting to see properties the next day.
As she was going through the standard questions that we ask … things like, are you working with an agent, how did you come across this listing, what caught your eye about it, have you been pre-approved by a lender … he became so angry. The lender question set him off and he told her so rudely that of course he had talked to a lender, that he wouldn't be calling otherwise, and that "it was all we realtors care about" and never to call or contact him again.
Now. This is a mindset I can't understand. Is it really reasonable to think that you as a complete stranger to me can call up and expect to have a homeowner and their family leave their home so you can walk through it at your whim without being asked a few questions? Doesn't our listing agreement (I know this varies by state) say that we will show the property to qualified buyers? How do you know if you don't ask the question?
I think that part of the seller's responsibility when their home is on the market is to be flexible with showings and to make sure their home is ready to show. The buyer's responsibility is to take a few steps to ensure that they are shopping in their comfortable price range so as to be respectful of everyone's time.
Sadly, over my 15 years in this business I've had my fair share of rude people. They call me wanting something (information, a showing) and become incorrigible at the slightest question from my end. In my experience, there is typically a reason behind the rudeness that often stems from not being prepared, ready or qualified, or simply just not wanting to be questioned. That or they already have an agent (I've found that question to elicit more of a negative response than the lending question) and we are just the vehicle to open a door at their convenience, or they view us as simply a shady salesperson and don't want to "engage".
Whatever the "reason", rudeness is never okay in my book. We are all just people trying to do a job, trying to help someone else. Why not engage in a conversation to understand the point of view instead of just yelling and being rude?
Has this ever happened to you? How did you handle it? What sorts of questions do you ask when you get a buyer call requesting to see your listing?