EMPOWERING WOMEN IN REAL ESTATE INNER CIRCLE
I'm so excited to introduce you to the Empowering Women in Real Estate Inner Circle!
Our Empower Coaching group is getting a major glow up, and I can't wait to share more. We will now be your one stop shop for what you really need to grow your business … marketing, direction, mentorship, community, and a (coming soon) top notch referral network!
As we migrate this month over to our brand new educational platform website (which will make implementing and engaging with our content so much easier than ever before!), you can lock-in pre-launch pricing at just $79 per month … less than $1000 annually for a program that can earn you TENS OF THOUSANDS of dollars! Just like always, there are no contracts or long-term commitments … cancel any time, no hard feelings!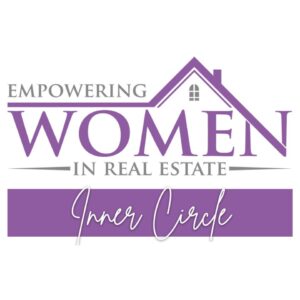 I hope to see you in the Inner Circle! You can register at the link below.
http://l.facebook.com/l.php?u=https%3A%2F%2Fempoweringwomeninrealestate.com%2Fcoaching%2F%3Ffbclid%3DIwAR15JqG2oejGhHjwc9cVCr4hLKlFKia3ZcosRbRBBeszxu3PkS3BQORaZFU&h=AT0gDJk4-1vyXLQa-UwjS65QzDBZ2Vn2tgVqfNZ9Y6164Uu2P0WJDyxY915qW9HzBu-qxGcDiy80CdfEOekGqBN3ciZtOWfRGp682x1zX9xBbbU6liPfCGz1NsF5lP67CuWm1NY&__tn__=-UK*F